It's taken a bit longer than we expected, but our refillable cleaning products are now available at the back of the store next to the coffee area. We have hand soap, washing-up liquid and non-bio laundry liquid available. The products come in recyclable bottles, which you can return for refilling once they're empty. In fact we'll take your other bottles from 500ml upwards so that we can re-use them. Let's all try to cut down on those single-use plastic bottles!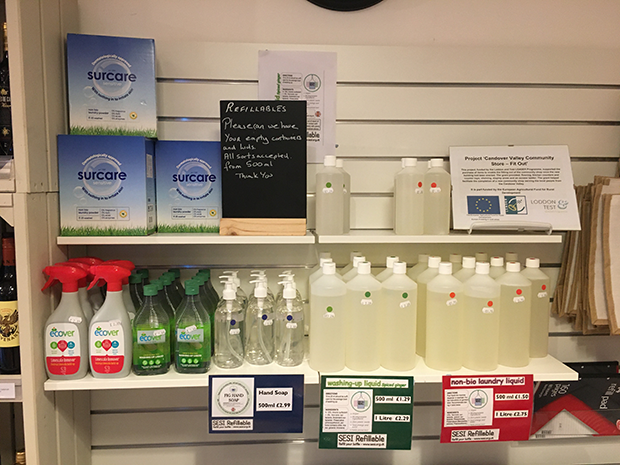 So where do the refillables contents come from? We're proud to be a partner of SESI, an Oxfordshire based social enterprise. Refreshingly, their focus as a social enterprise is not profit but to do good – that's something we can definitely identify with. Even better, their products are vegan, biodegradable and cruelty free – read more about the contents. What's not to like?
We are currently stocking Fig Hand Soap, Spiced Ginger Washing-up Liquid and Unfragranced non-Bio Laundry Liquid. So come down to the store and give them a try.