Welcome to the Candover Valley Store
The Candover Valley Store is open seven days a week, offering a wide range of groceries, a place to meet and eat and a post office. As a community owned and run project, you are assured of a warm and friendly welcome, whether you're a local resident, a visiting walker or cyclist, or a regular commuter through the valley. 
---
Covid-19 Latest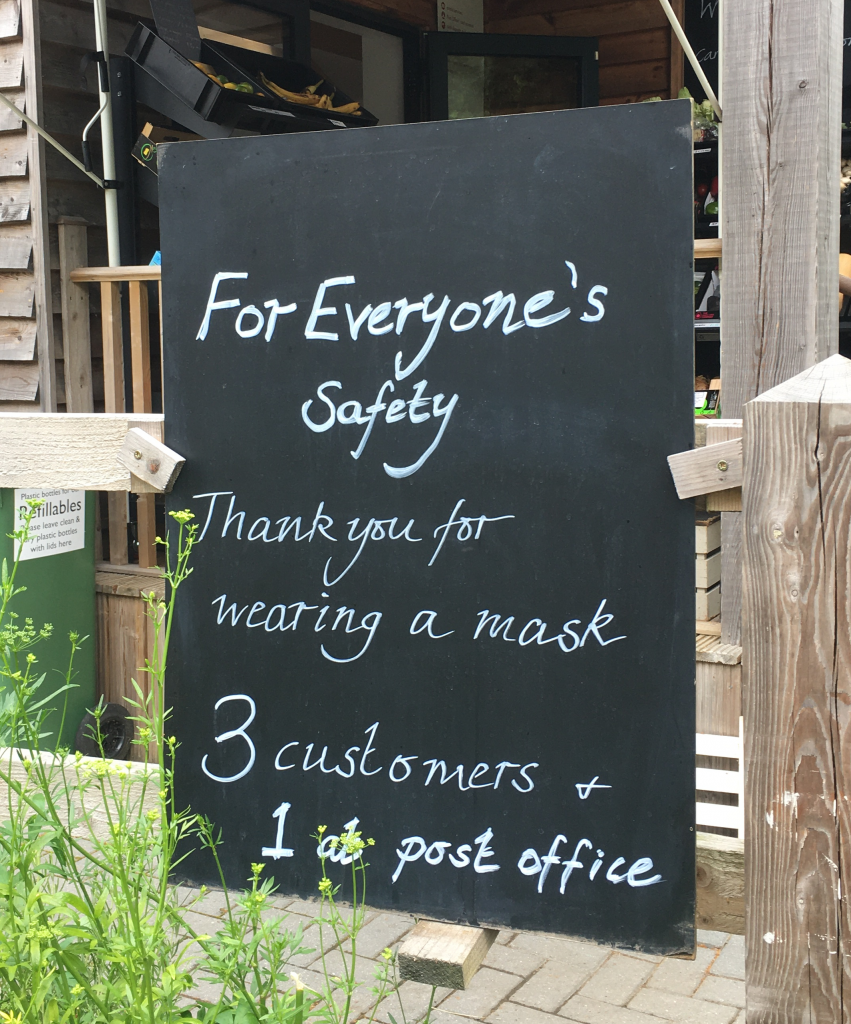 The difficult times of the last few months have presented challenging operating conditions for our staff, volunteers and customers. We are therefore immensely grateful for the following messages of support we have received;
Thank you for sending me your wonderful news . It is great that the shop has become so useful to the people in your neighbourhood and further afield with your delivery service . Congratulations to your shop manager and staff.
Congratulations and a huge thank you to all involved.
You guys are superhuman and total saviours of our village and the surrounding area! We will all be forever grateful for everything you've done during this time. Thank you so so much, from the xxxxx family
CVS has been a joy throughout this Covid-19 crisis, the selection and quality on offer has been truly remarkable, not to mention the friendly faces, and it brings to mind one of Noel Coward's great quotes – 'Despite all I intend to travel through life first class' !
Congratulations everyone, this is wonderful news and simply brilliant for our community. We have been reliant on the efforts of your whole team, particularly as our two boys seem to inhale food at the moment and without the CVS we frankly would have been scratching around for items all over….
It has also meant, more importantly we can reduce significantly the distance we have to travel and we can, in a small way, help to keep our community safer.
Without the tireless work of Lucy, Emma, Gary and all the team we would have been in a much less cheery situation during grave times. The xxxxx family thank you all from the bottom of our hearts…..
Stock availability – Like the rest of society, we have been impacted by the outbreak of the Covid-19 virus. We are doing our best to keep the store fully stocked and are pleased that on the whole we seem to be succeeding.
Normal opening hours resumed – We're delighted to return to normal opening hours. Please refer to the panel on the right for the latest times.
Social distancing – As we adjust to the latest phase of post-lockdown life, we thank you for continuing to keep everyone safe by wearing your face covering in the store. At busy times we will need to restrict the number of customers inside to four, (three in the shop and one at the post office counter) as we all have to share limited space. Please be reassured that all surfaces and handles will continue to be sanitised regularly and for now, the perspex screens will remain in place on the counters.
Help for the most vulnerable and those self-isolating – We can now offer a (temporary) food delivery service for vulnerable and self-isolating customers who have no other form of assistance. Click this link for full details.
Shop
We offer a range of everyday groceries, household products, refillable cleaning products, chilled and frozen food, sweets and confectionery, gifts, beer, wines and spirits, pet food, over the counter medicines, cigarettes, tobacco, newspapers and selected magazines etc. Wherever possible we stock local produce, providing you with an authentic taste of Hampshire.
Meet and eat (Covid-19 update)
We live in a time of unknowns and as a precautionery measure we have closed the coffee area at the back of the store, but we are now selling hot drinks for takeaway only. By removing the tables our customers have more room to spread out and maintain distance from others. This is not a step that we have taken lightly, but we consider it prudent in the light of the Government's recommendations regarding social distancing. We will keep the situation under review as events unfold and will re-instate our indoors seating as soon as we feel it is safe to do so.
Thank you for your understanding and support. We have taken these steps to protect the community.
The post office
The store includes a post office where you can buy stamps, send parcels, manage personal and business banking, and make applications for a variety of services and products.
Services
The Candover Valley Store exists to serve the community, so we offer additional services such as home delivery for older and housebound residents and prescription services see our services page for further information. If you have additional ideas of services that could be provided, then please let us know.